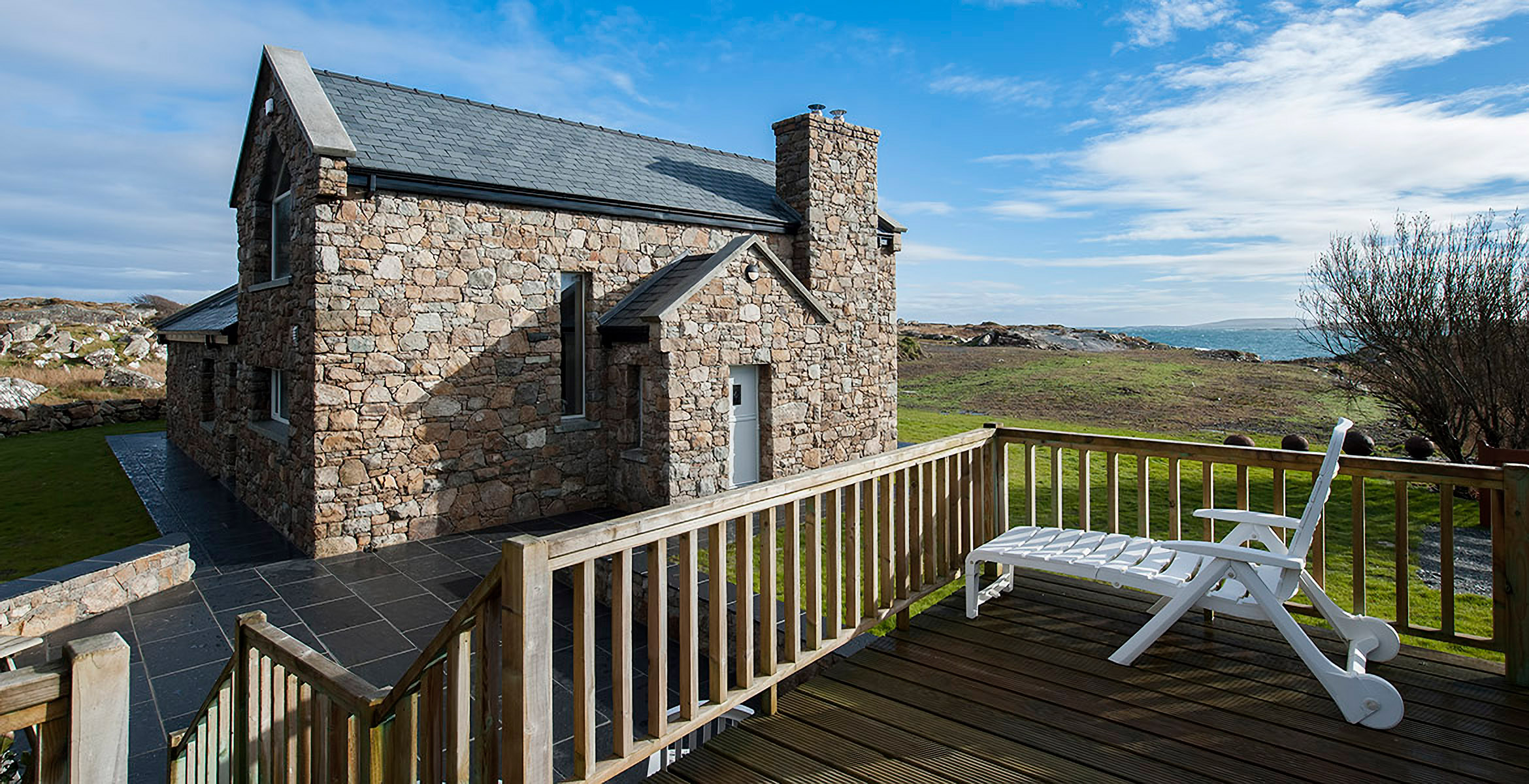 Whale Harbour Cottage - A Luxury Beach Front Home Rental in Connemara
5-star luxury self-catering rental accommodation does not reach higher levels than those achieved in this unique owner built and designed stone cottage. Luxury rental properties in the west of Ireland & on the Wild Atlantic Way rarely come with such high levels of comfort. Built on a 5-acre site leading to the beaches of Gurteen bay renowned for their turquoise tides & golden sands. This tranquil setting is amazingly only two kilometres from Roundstone village.
Whale Harbour Cottage is located at the foot of Errisbeg mountain where the garden slopes to the shores of Gurteen Bay and the quaint old fishing harbour from which the property derives its name. The property has been in the same family for 2 generations and was rebuilt in 2013 by the current owners. The entire house was built from stone which was sourced from the site on which the house and gardens stand. The owners have a history of 60 plus years visiting the area and their love of the locality is demonstrated in the presentation of this exquisite holiday home. A five-minute coastal walk from the house takes you to the golden miles of white sandy beaches of Gurteen and Dogs Bay.
The owners have 60-year-old childhood memories of the area and guests have spoken of how they wish to make their own special family memories in the property on return visits. Guests have renewed marriage vows nearby and the traditional feel achieved in this modern build lends itself to a warm homely atmosphere regardless of season.
The Locality
Whale Harbour Cottage is located near the scenic village of Roundstone, Connemara in the west of Ireland. The cottage, owned by Jon & Brenda O'Sullivan, is ideally located as a base to explore Connemara & the rest of Galway. This private exclusive property is located within walking distance from Roundstone. The west of Ireland is renowned for its amazing scenery, stunning beaches and sea views all of which can be enjoyed from this impeccably finished authentic home. 
Local Attractions
Roundstone is a popular holiday resort in the heart of Connemara surrounded by the beauty of the Galway mountains and seascapes. While there are so many local attractions right on your door step, we provide you with a more detailed overview of what is available locally.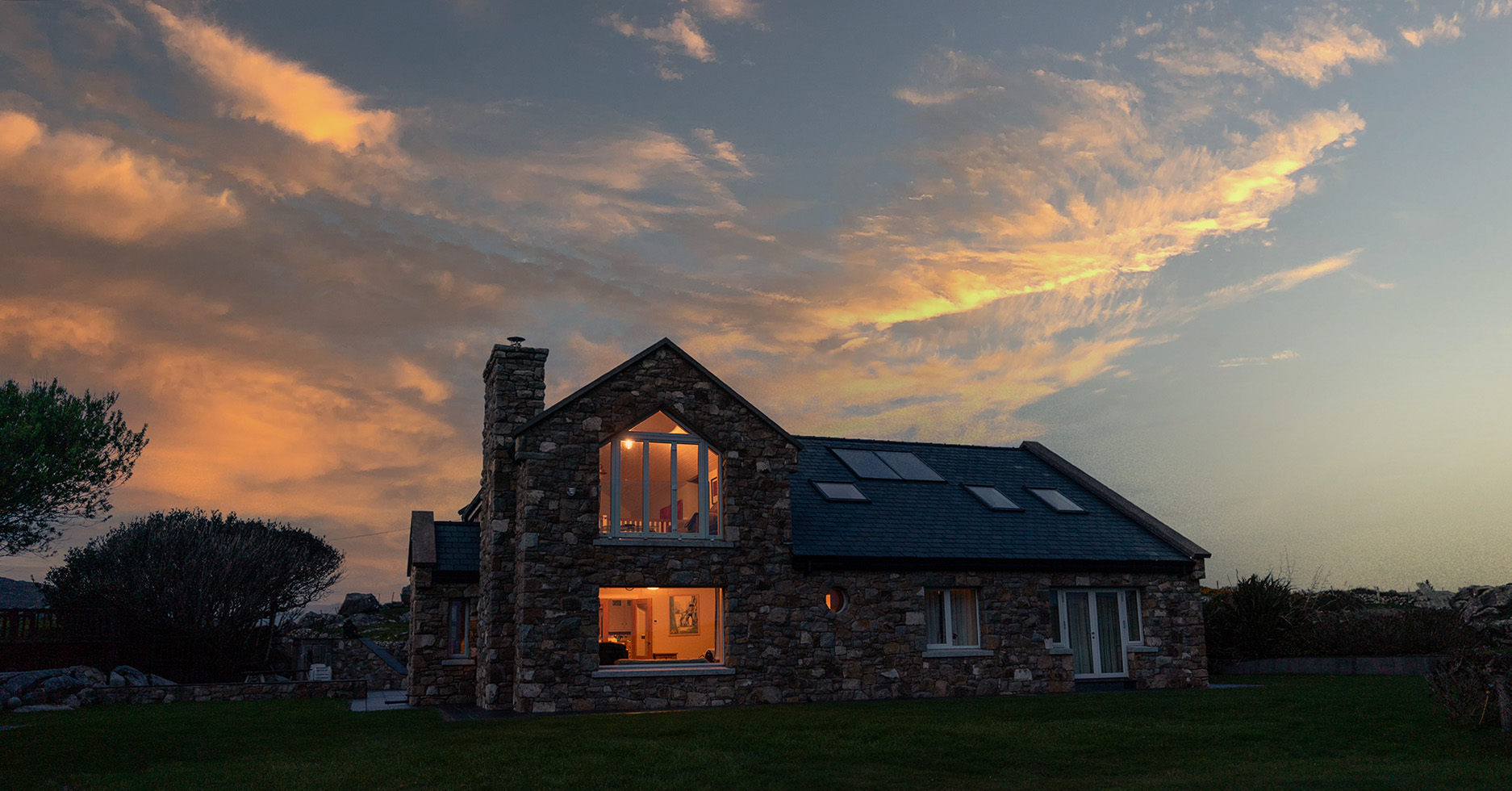 The modern cottage at sunset, where you may relax to the crackling of wooden logs burning in an open fire...
Your base to explore Connemara
Walk, read, swim, dine & relax
Guests who have rented our home have booked their next visit on departure such is the magnetism of cottage, Connemara and Galway area. The owner managed and maintained property is to the highest standard and yet is presented as cosy and homely. 
"We walked to the beach which was right outside the house every day, looking for crabs & having our picnic..."